GearBest is currently having a brand sale for XK products with an interesting lineup of models up on offer. A total of six XK products are now on sale including the highly popular X251 sport flier and X380 aerial photography drone.
The sale will be active from August 22 (12:00 AM UTC) to August 27 (8:00 AM UTC) with limited quantity for each model.
Early birds will be rewarded with the best prices for the X251 ($69.99), X250 ($63.99) and X100 ($24.99) which will be offered at their lowest prices on the first day of the sale which is today. Prices for these models will increase in two increments on and after August 23 so hurry up if any of these three models have been in your shopping list for some time.
These discounts are quite significant, considering that models such as the X251 normally retail for $106.04 but is now on sale for just $69.99 — that's a whopping discount of over 30%!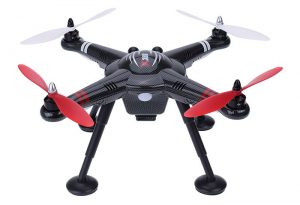 Even the basic version of XK's flagship X380 (without camera and gimbal) is given a massive discount of $44.74 (limited to the first 40 buyers only). Other products in the sale include the X252 and X251 battery.