The Hubsan X4 Cam Plus H107C+ belongs to the latest lineup of Hubsan X4 micro quadcopters and is one of three models in the range. It succeeds the earlier H107C and sits between the flagship H107D+ which features 5.8G FPV and the entry-level H107P.
Like its predecessor, the H107C+ has a camera but does not feature any sort of FPV video downlink. It also features improved camera resolution (720P video/2MP stills) compared to the H107's 0.3MP, a completely redesigned body, a slightly bigger battery and last but not least, altitude hold.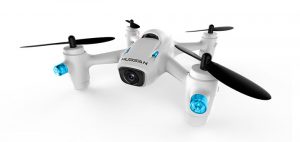 Hubsan products are stuff you'll either love or hate. Love — because Hubsan's attention to detail and quality is simply unmatched by most brands in the toy drone segment. The only companies that seem to be putting in any real effort in producing that same level of quality are XK and UDI.
Hate — because Hubsans are simply a lot more expensive.
Specifications
Dimensions: 135 x 135 x 38mm
Type: Quadcopter
Diagonal motor distance: 110mm
Camera: wide angle / 2MP stills / HD 720P video
Motors: 8.5mm (size) paired to 55mm propellers
Weight: 58g (with battery)
Flight time: 6 to 8 minutes
Battery: 3.7V 520mAh Li Po
Charging time: about 80 minutes
Control distance: approximately 50m
Transmitter: 4 x 1.2V AAA batteries (not included)
Priced at about $65, the H107C+ costs almost double the price of other toy quadcopters of similar size and specs. So is the Hubsan really worth its hefty price tag?
For those who are tired of cheesy user manuals and the poor attention to detail evident in most toy grade drones, the H107C+ offers a well-rounded premium package that is worth considering.
Then there are those who think Hubsan toy drones are simply obscenely priced and prefer the less than perfect approach used by other manufacturers that produce more affordable toy drones.
That being said, the perceived value of any product is really a subjective matter and varies from individual to individual.
It's All About Styling And Details
While its predecessor featured organic styling, the new H107C+ has a very tech feel when it comes to aesthetics. If Imperial Storm troopers were issued micro quadcopters for scouting purposes, they'd probably look like the H107C+.
There are many small details that make the H107C+ feel like a very well-rounded product. Front and rear LED lights are highly visible and well-positioned. Small holes underneath its fuselage make a grid-like pattern for ventilation and a mock air vent adorns the top of the fuselage.
Even the power button has a simple flap design that blends in nicely to the side of the body. The proprietary battery features a slide-in integrated design that merges nicely into the rear of the fuselage. I also love the neat idea of having a micro USB port at the side of the body that lets you charge the battery without removing it.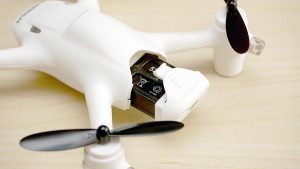 Overall, the H107C+ is a very good balance of form and function. This is something that many other toy drone manufacturers seem to be struggling in, preferring instead to focus on features that are just plain pretentious and gimmicky such as WiFi FPV.
If you've flown the H107C+ at least a few times, you'll begin to appreciate the fact that its designers have literally left no stone unturned in their quest to design the ultimate micro quadcopter within this price range.
Flight Performance
The H107C+ feels very planted and stable in the air with altitude hold doing a decent job in helping maintain a constant altitude. However, altitude hold accuracy seems to be a bit off. Even in calm indoor flying conditions, the H107C+ would fluctuate within an altitude envelope of a few feet. Although this may not seem much, especially for larger models such as the Syma X5HW, it is substantial for a micro quadcopter. Altitude fluctuation gets worse when there are wind currents. In moderately windy conditions, this fluctuation can be anywhere between 10 to 20 feet.
One thing interesting, though, is the H107C+'s ability to perform flips well despite having altitude hold. While most toy drones struggle to perform flips properly, often plunging after every flip, the H107C+ seems to handle itself very well. It is the best toy drone with altitude hold that I've tested so far when it comes to 3D flips.
Even more interesting is that the H107C+ seems to be quite immune to the list of issues plaguing most toy drones that feature altitude hold. Although it does fluctuate in a wide altitude envelope when hovering, the H107C+ can still fly quite well outdoors in light winds. Things get worse when wind currents get stronger although not as bad as some other toy drones that do crazy things like refusing to land or descend.
Due to its micro size, the H107C+ is best flown indoors where there are no wind currents. Two speed modes are available – Normal and Expert. Expert Mode, as the name suggests, allows the drone to fly at its fastest.
Users also have the option of fine-tuning control sensitivity in both Normal and Expert modes. For example, throttle sensitivity is set to 100% in Expert Mode and 50% in Normal Mode by default. These values can be fine tuned to your personal preference. If 50% throttle sensitivity is too low for your flying style in Normal Mode, you can adjust it to 60% or any other value. Sensitivity adjustments can also be made for rudder, elevator and aileron controls.
Camera Performance
The H107C+ has camera performance that is quite impressive by toy drone standards. While most other toy drones in the sub-$100 price range still feature 0.3MP cameras with narrow viewing angles, the H107C+ comes with a wide angle camera capable of taking real 2MP (1600 x 1200) stills and HD 720P videos.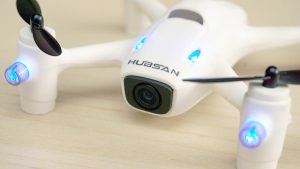 Bear in mind that the H107C+ features a toy-grade camera so it is not comparable to proper cameras that come with better optics and sensors. Image quality is good when compared to other toy drones although purple fringing appears across the frame, even in the center. Due to its wide angle lens, distortion is clearly visible although you do get a much wider view.
Below are some unedited sample images.
Overall, the camera on the H107C+ may have a few flaws but it is still simply a class above cameras that you'd get in other sub-$100 toy drones.
Conclusion
The H107C+ is meant for the discerning drone enthusiast who has both the money and desire for the best there is in toy drones. It may cost double what other drones its size cost but the H107C+ more than makes up for it with its decent camera and rather good implementation of altitude hold.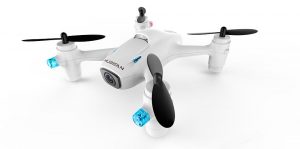 Altitude hold in the H107C+ is simply a class above what you get in other newer toy drones. It can be flown in light winds outdoors and is more immune to the issues often associated with altitude hold. It does gradually dive when going full pitch forward and has a rather wide altitude envelope when hovering in windy conditions — both of which are not serious issues.
The H107C+ also allows users to customize control sensitivity in both Expert and Normal Modes which is great for those who like to fine-tune their drones to suit their flying style.
In short, the H107C+ is one of the best micro quadcopters around with altitude hold although it may come at a rather steep price. It offers a very competitive package for those who want excellent quality and features when shopping for a micro quadcopter.