Keyshare Technologies has come up with its reply to the growing number of selfie drones that are lining up to hit the market – the Kimon – and it may just be the first to really deliver on the promise of selfie drones. Users want a drone which is easy to manipulate, has a good range and gives high resolution photographs. In these areas, the Kimon doesn't disappoint.
The Kimon, as we have seen, is not the first, dedicated selfie drone to be conceived – the concept has been around for some time and has seen various incarnations, some more successful than others. We saw the Zano drone failed to get off the ground as the company ran into financial difficulties. Then there was the Lily drone, which, despite a large amount of media hype, has been held up a number of times, and isn't expected to go on public sale until later in the year.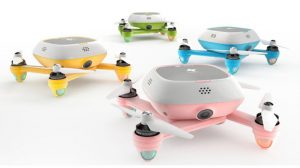 There are, of course, drones already available on the market, such as the Airdog and the Hexo+. Unfortunately, these drones don't come with a camera, yet come with quite a hefty price tag. Kimon hopes to do better – it can already fly, has a camera and is currently being manufactured.
If there's one thing we can say about the Kimon, it's that it's certainly not short of cool features. It has a 16 million-pixel camera, which supports 4k/25fps video, slow motion, time-lapse and burst photography. You can take your selfies in 360 degrees and 45 degrees among other more conventional angles.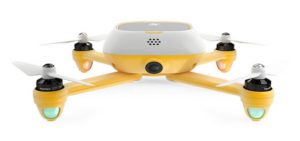 It's easy to control with your smartphone, too. Maneuvers such as lift off, hovering and landing are all controlled with one touch, and the G-sensor is controlled simply by the motion of your phone. If you're planning to use the Kimon indoors, you can take advantage of its indoor positioning module, which allows you to control the movements of the drone under 10 feet without GPS.
Not only does it have all of these features, but the actual design of the drone makes it highly portable and easy to use. The folding design makes it easy to carry, and the replaceable battery means you have the added convenience of swapping, if you need it. All of which makes for a drone which is perfectly suited to both novice and accomplished photographer and drone users.
It might be safe to assume that if you're considering buying a selfie drone, you have at least a passing interest in taking selfies. Assuming that is indeed the case, you should ask yourself what is it exactly that you want to get from a selfie drone. Do you want high resolution photos or the option to take your selfies from a variety of angles? Perhaps you want to make more interesting videos for your vlog or personal projects? Do you need a drone which can both fly and take photos in an indoor environment? Are you looking for something that's easy to use?
If you've answered 'yes' to any of these questions, there's good news – Kimon is probably the right selfie drone for you.